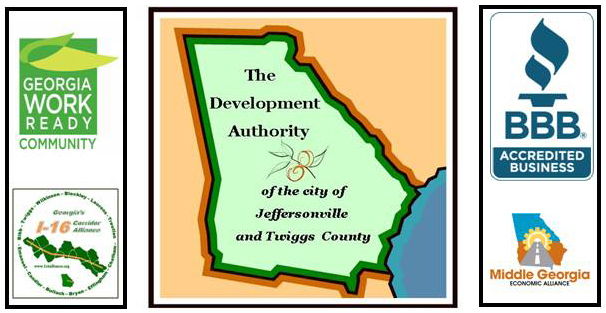 Twiggs County Development Authority oversees all of the real-estate activities for the county's main industrial and economic development. Situated along I-16 between Atlanta and the Georgia ports, Twiggs County is the geographic center of Georgia. The county offers ample land at affordable pricing, abundant water, and nearly complete infrastructure. It's new I-16 industrial park contains over 500 acres. With their generous incentives, a superb logistical location and 200 acre Foreign Trade Zone, Twiggs county is a very attractive community for new businesses.

The Authority oversees the purchase and sale of land for industrial and economic development in Twiggs County and the City of Jeffersonville.

■ Community Information
Twiggs County Location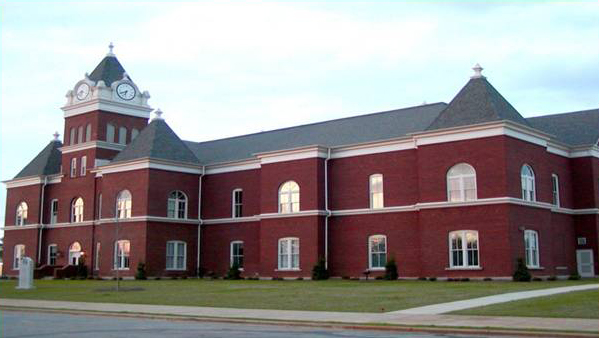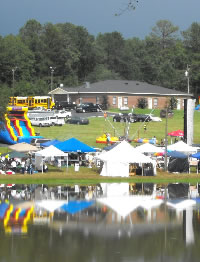 Twiggs County Courthouse
Lake View
Name of Community

Twiggs County, Georgia

Population

10,280 (2010 estimate)

Labor

County: appx. 4,300, Contiguous: appx. 195,000

Highway

Industrial park is on Interstate-16

Airport

Atlanta Hartsfield International Airport: 80miles (129km)

Railway System

I-16 Industrial Park is 25miles (40km) from Norfolk Southern, Central GA Loading Depot

Foreign Companies

YKK (Japanese) and others

Education

3 universities, 3 technical collges and 3 colleges within 40min.

Area Overview

Twiggs County offers ample land at affordable pricing, abundant water, infrastructre nearing completion. Located within 25miles of 5 cities, Twiggs County is 17miles from the state's largest employer, Robins Air Force Base, where 35% of 25,000 employees will retire in the next 3years.
■ Industrial Park Information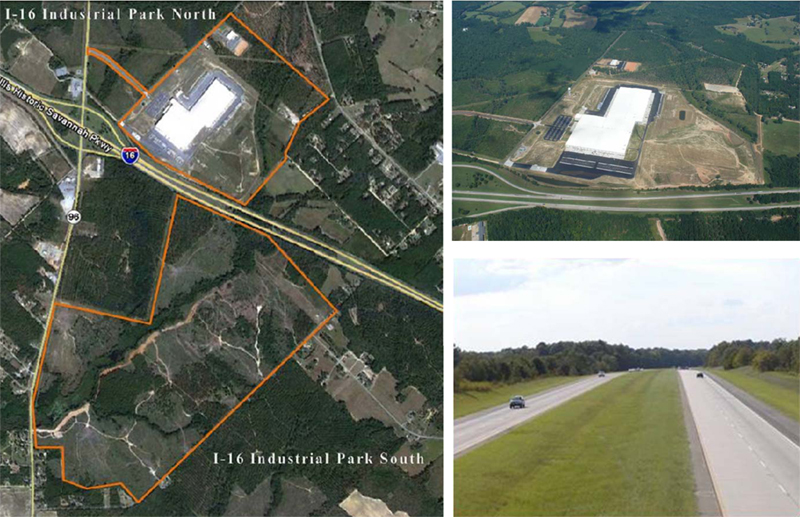 I-16 Industrial Park Aerial Photo and Interstate-16
Name

I-16 Industrial Park- North and South

Total Area

Appx. 750acre (Available area appx. 500acre)

Price

Negotiable based on investment and # of jobs created

Access

Within 1/4mile of Interstate-16

Electricity

Power Company: Georgia Power of EMC.

3 phase inside park, underground possible.

Natural Gas

Gas Company: Southern Natural Gas

System ready to install both sides when project commitment is signed.

City Water

County water with 12in main inside industrial park.

Located on large natural aquafier

Sewage

County sewer

Public waste treatment in park.

Others

Twiggs is a Tier 1 county offering $4,000 in job tax creation for five years. I-16 Industrial Park offers up to 200acre of Foreign Trade Zone designation, flat land, all studies complete.

■ Economic Development / Chamber of Commerce Information
Development Authority of Jeffersonville-Twiggs County
PO Box 703, Jeffersonville, GA 31044
TEL: 478-945-3486
FAX: 478-945-6382
Contact: Judith Sherling
E-Mail: director@twiggschamber.com
Website: www.twiggschamber.com