New River Valley was home to the beginning of several of the earliest western expansions in the United States. Its location in the midst of the Blue Ridge and Appalachian Mountains gives the area a very natural beauty. New River Valley is offers access to both the East and Mid-West markets, and is ideal location for any industry looking to expand their US market share. Virginia's New River Valley is a place of natural beauty and strategic benefit. It is made even more attractive by the existence of many top universities and well developed industries. Expanding businesses would be well served to consider New River Valley.

■ Community Information
New River Valley Location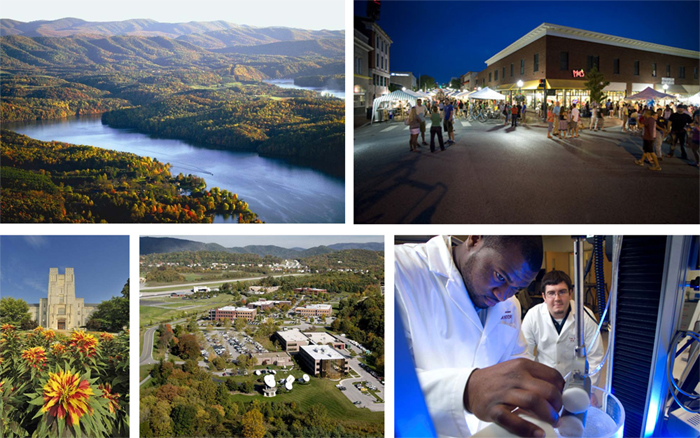 Name of Community

New River Valley, Virginia

Population

165,146 (2000 US Census)

Labor

88,832 (2009 LAUS Unit and Bureau of Labor Statistics)

Highway

Adjacent to Interstate-81

3.6miles from Interstate-77

Airport

Roanoke Regional Airport: 30miles

Railway System

Norfolk Southern Railway - both the Heartland Corridor and Crescent Corridor

Foreign Companies

Volvo (Chinese), Nippon Pulse America (Japanese) and others

Education

Virginia Tech: appx. 30,000 students

Radford University: appx. 9,500 students

New River Community College: appx. 4,800

Area Overview

Low electric rates, low cost of land/buildings, low tax rates, low wage rates, Excellent workforce and community.
■ Industrial Park Information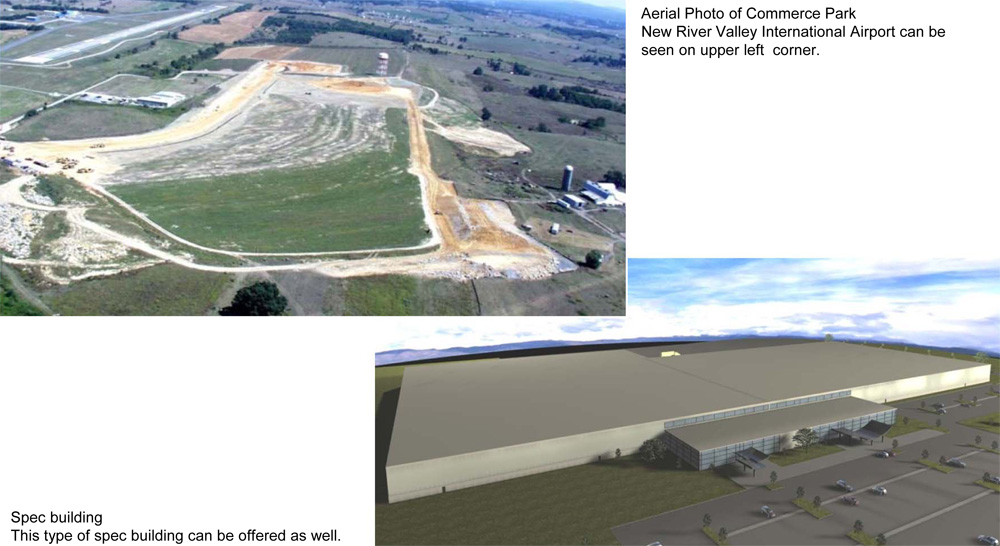 Name

New River Valley Commerce Park

Total Area

Appx. 1,000acre

Price

$15,000/acre

Access

5miles from Exit 98 of Interstate-81

Electricity

Power Company: AEP

Natural Gas

Gas Company: Atmos Energy

City Water

12in water line, 1million gpd

Sewage

12 in sewer line, 1million gpd

Others

New River Commerce Park is adjacent to the New River Valley Airport with US Customs, Port of Entry #1412 and Foreign Trade Zone #238.

■ Economic Development / Chamber of Commerce Information
New River Valley Economic Development Alliance
6226 University Park Drive, Suite 2200
Radford, VA 24141
TEL: 540-267-0007
FAX: 540-267-0013
Contact: Aric Bopp
E-Mail: abopp@nrvalliance.org
Website: www.nrva.us